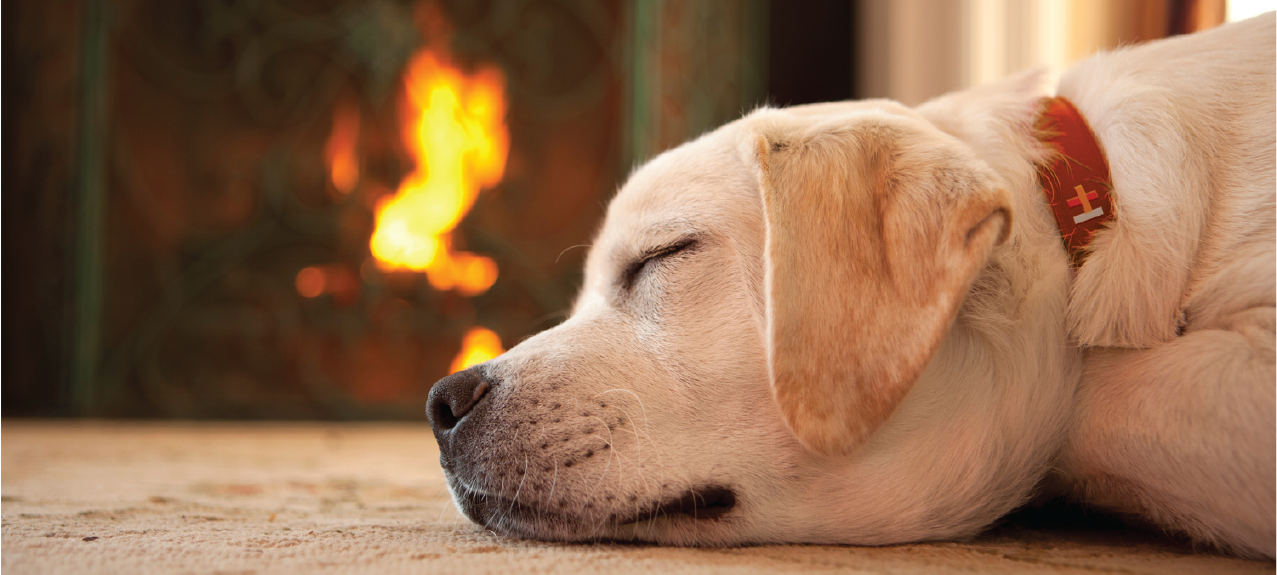 Insights
Mentone/Chelsea News – Winter 2023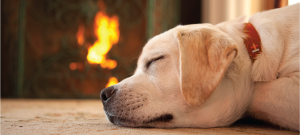 State of the Real Estate Market
Mark Eddy – Director / Auctioneer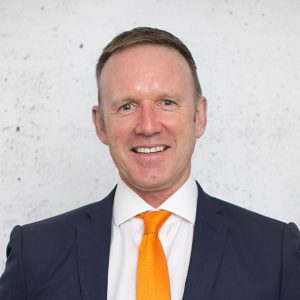 Whenever we are asked about the current state of the real estate market, the conversation usually revolves around the lack of homes for sale over recent months. This certainly is reflected in the quote published by Core Logic recently:
"What will the impact of rising demand have on listings, given we anticipate advertised supply to remain relatively low compared to historic averages?"
Housing supply in the form of properties for sale will largely depend on whether home values are rising or falling.
If home values continue to rise at the same pace observed through March and April, historic analysis suggests a 2% bump in new listings this calendar year.
Demand for dwellings has seen an impressive lift in the past two months. Higher auction clearance rates, and a rise in the number and value of housing finance commitments reported by the ABS have also been recorded.
The total volume of dwellings for sale in Australia has been trending lower since the onset of COVID-19 restrictions in 2020. As of April 2023, listings were 31.5% below the decade monthly average, and 33.8% lower than the average for April.
The listings outlook for 2023
To a large extent, the outlook for new listings should be determined by capital growth performance in home values. Going by the historic average, if national home values continue on the current trajectory through to the end of 2023 – that is rising at half a percent per month (as recorded in March and April) – home values would end the year approximately 4.1% higher.
Given that 2022 saw a fairly lacklustre Spring selling season, a continuation of recent capital growth could see higher volumes in the second half of this year than last year.
Our recommendation – if you are thinking of selling but are waiting for that "perfect" home to come to market first, prepare your home for sale now. That way you can act quickly in the buy/sell mode.
Of course, if you would like any advice in preparing your home to optimise the best sale price, please get in touch – we love talking real estate.
Mark Eddy
meddy@hodges.com.au
0408 198 308
---
Interest Rates and Inflation
Paul Johnston – Director / Commercial

At present, markets are looking at interest rates, US debt ceiling negotiations and both the Federal and State government budget measures. Interesting times.
Interest rate rises seem to have slowed but have not yet been taken off the agenda. Future rises are still likely until both Federal and State governments reduce spending, in the meantime possibly leaving the RBA no choice but to keep hiking rates to reduce any continuing inflation.
Rising prices continue to be an issue, with input costs continuing to rise for businesses. Business has seen increases in wages, raw materials, insurance and power. The current Victorian budget will not help with increased taxes, including land taxes and the new land tax levy. It is estimated that over 850,000 new property owners will have to now pay land tax. These costs always find their way to the end consumer eventually.
We have seen an increase in the stress on commercial and industrial tenants as many of them face rising costs – those with CPI rent increases have seen rents rise by 8-9% this year in line with inflation. The best advice is often to make sure you help and retain good commercial and industrial tenants. These headwinds vary from sector to sector, so it is important not to generalise across the board.
Locally we have seen most businesses coping and indeed we have recently leased two good sized shops on the Chelsea Nepean Highway shopping strip. The vacancy rates in most Bayside shopping strips remain very low and commercial properties for sale remain very low.
We recently sold a shop in the tightly held Parkdale strip with a lot of interest. Many investors may be choosing to remain in local bricks and mortar rather than chance the share market, which is volatile at present.
Locally, the current commercial and
industrial markets are fairly solid, with tight stock levels, low vacancy rates and shops still being leased, but we will all need to keep an eye on the greater economy going forward.
Paul Johnston
pjohnston@hodges.com.au
0419 582 035
---
Rental Market Report
Taya Davidson – Rental Department Manager / New Business Manager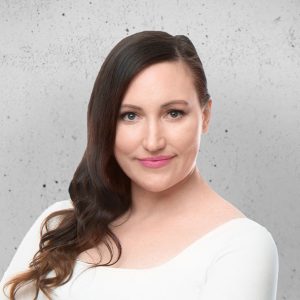 Due to many factors in the economy at present, such as rising interest rates and a slowing new home build industry, we have been seeing substantial rent increases taking place since approximately January of 2023.
Couple this with an extremely low vacancy rate and you are met with what some areas and the media portray as a rental crisis! BUT this is not the case for every suburb of Melbourne. It is important when making decisions on rent increases that as a rental provider that lots of factors are taken into consideration some of those factors include but are not limited to:
Length of tenancy.
Condition of your property and what would need to be done if your tenant was to vacate, you may need to paint, re-carpet or update appliances.
Area and vacancy rate of your property.
Anything happening in or around the property – for example any building or construction work.
As a professional agent we will advise you on these factors when corresponding with you about a rent increase and we will also advise you on two options. The first being what we believe the property is or would be worth in the market if it was to become vacant and anything you may need to do to get the property to a leasable standard. And two, what we believe you should be achieving based on the current condition of the property, the tenancy itself and any other ongoing factors.
This allows you to make an informed decision and consider your own personal finances and needs.
In Victoria, Australia rent increases can take place every 12 months, unless your tenancy is periodical prior to March of 2021, in this case you can increase the rent every 6 months.
We will contact you at least 60 to 90 days before the end of your renters' lease ends or before the period in which the last rental increase was given and is applicable to discuss these matters with you.
Taya Davidson
tdavidson@hodges.com.au
0414 276 616
---
Employee Spotlight
Jeff Cowen – Licenced Estate Agent / Auctioneer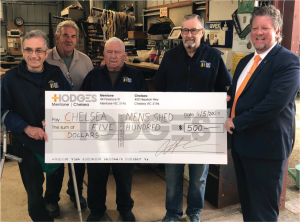 Chelsea Men's Shed invites new members to join an ever-growing and more diverse "Community Shed" experience.
With workshops and open days, new members of all ages and genders are most welcome to come along and embrace the wealth of knowledge available from the existing member network.
The Shed has a stall at the monthly Bonbeach Farmers' Market to sell their wares – it is also a point of sale for the Chelsea Historical Society's "Glimpses of Chelsea" book.
This is a great not-for-profit group supporting the local community. Located at 5 Blantyre Av, Chelsea, the shed is open 9am-1.30pm Wednesdays and 9am-12.30pm Thursdays & Saturdays.
For more information, please email:  secretary@chelseamensshed.org.au
---
Auctioneer Story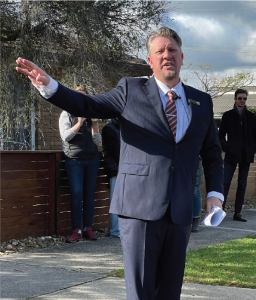 Know your product and know your people.
When engaged by a selling agent to auction their client's property, it is crucial that the communication between agent and auctioneer is seamless. Buyers or potential bidders will have divulged information to the agent regarding their position and level of interest in the property, so it is important that the agent articulates this and any additional information to help form a strategy that attracts or encourages bidding by all potential purchasers.
For a buyer, choosing to bid and therefore engaging in the auction is an emotional and energy charged decision. As the auctioneer, knowing intimate and interesting details about the property – especially from the current owner – reinforces to the prospective bidder that this is a special property and is why they have identified it as the one they wish to own. Location sells real estate, so it is important for auctioneers to know the area and its key amenities such as proximity to schools, transport, retail shopping precincts and professional services. Most importantly however, auctioneers need to have a knowledge of nearby or recent sales results. Buyers want reassurance, confirmation, or "validation" if you like, that although bidding under competition, they are bidding on something worth fighting for.
Attendees at my auctions – be they interested onlookers, neighbours or anxious bidders/buyers – expect to be informed, expect high level engagement and expect to be respected. But paramount to all in attendance is the outcome. If we are entertained along the way that is a bonus!
---
Team Bowling Night & Good Luck to Dannie
Kristy Wilkins – Property Consultant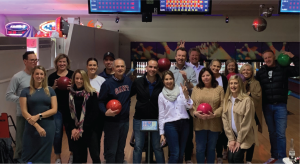 Recently, the Hodges Team caught up for their quarterly social get together. After practicing our barefoot bowling earlier in the year, it was time to level up to the bowling alley. Consisting of three teams with six participants in each, it was a fair and even playing field. Among plenty of strikes, spares and gutter balls, plenty of laughs were had. Well done to Paul who came away with the highest score of the night. Not far behind in second and third place were Pandelis & Mark Pearman respectively. It was great to see almost everyone in attendance and an opportunity to bring the two offices together for some team bonding.
Special mention to Dannie Hughes for coming along to say goodbye as she begins maternity leave. We wish Dannie all the best for the next big, exciting chapter in life into becoming a mum and can't wait to meet the little one!