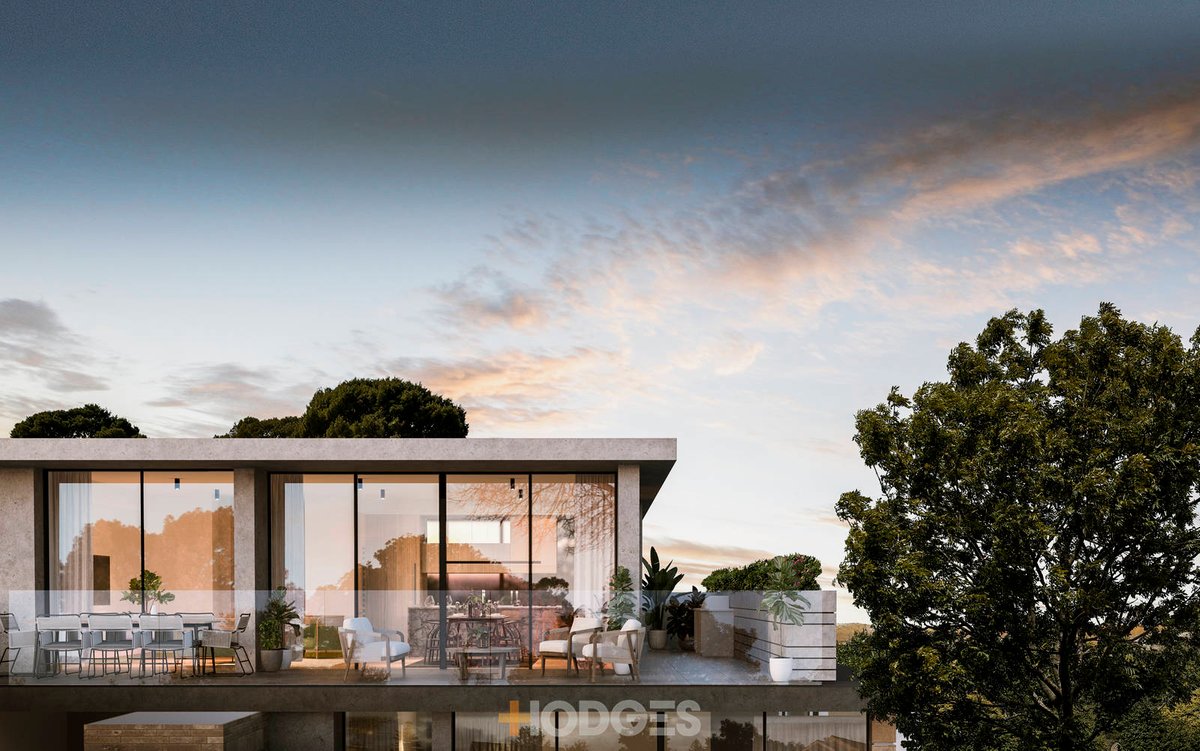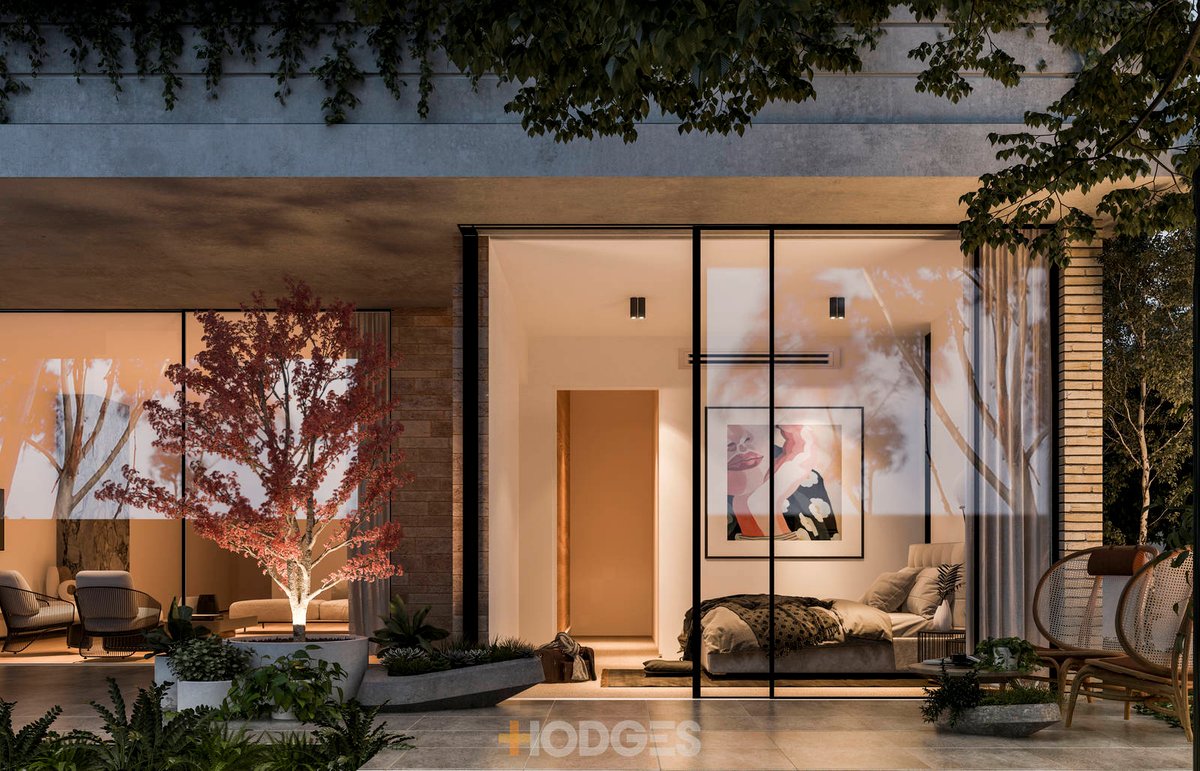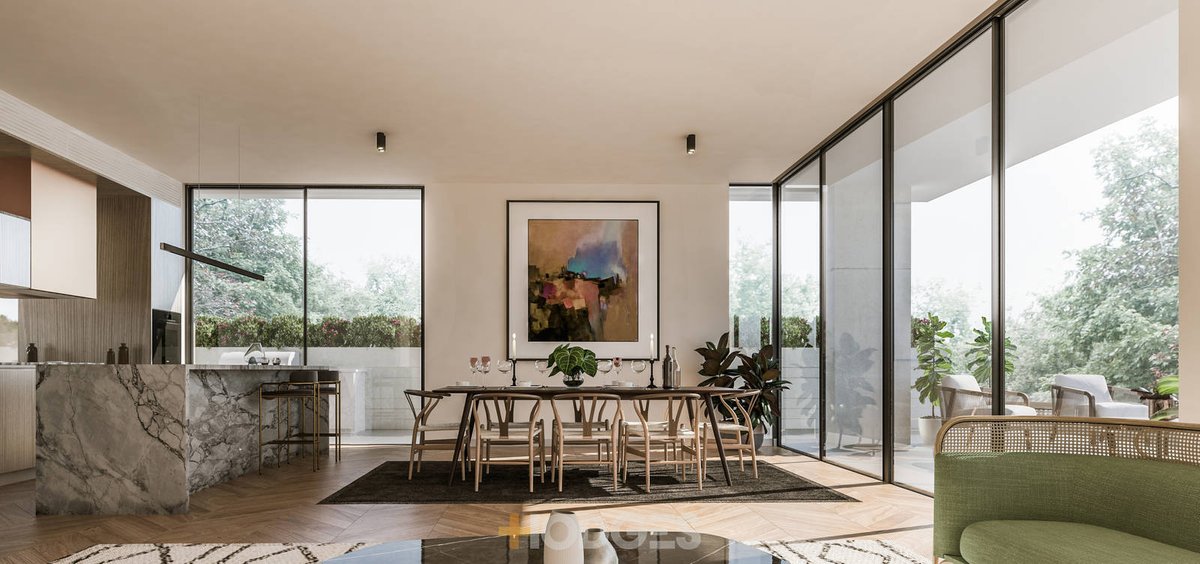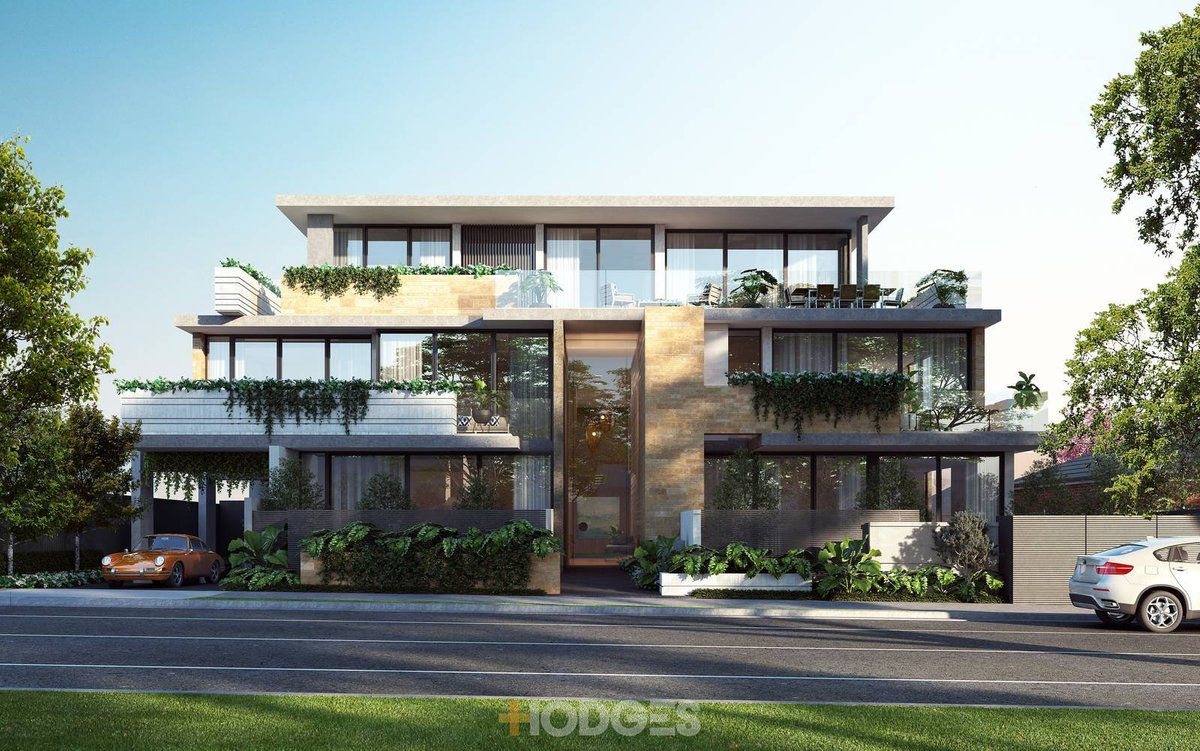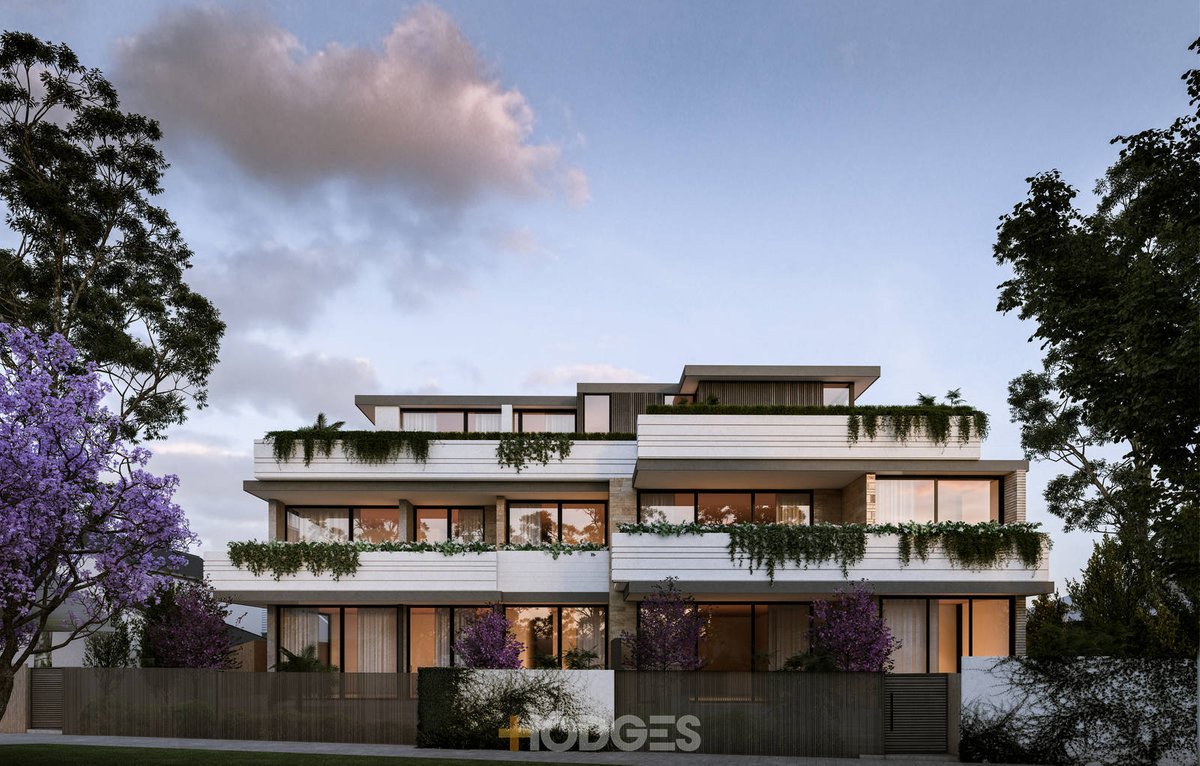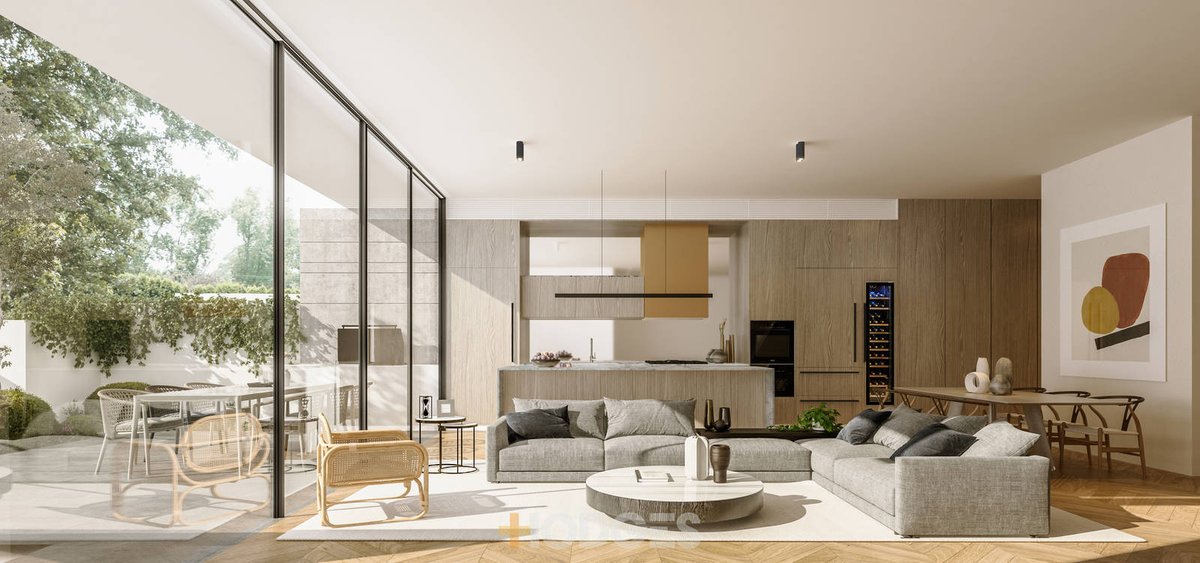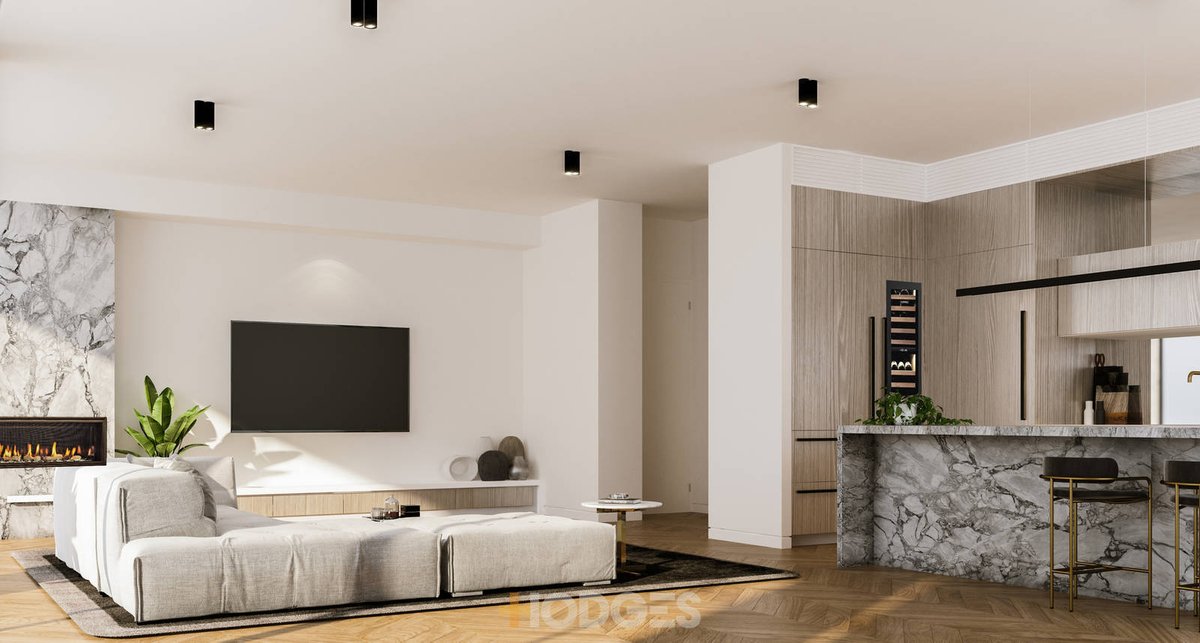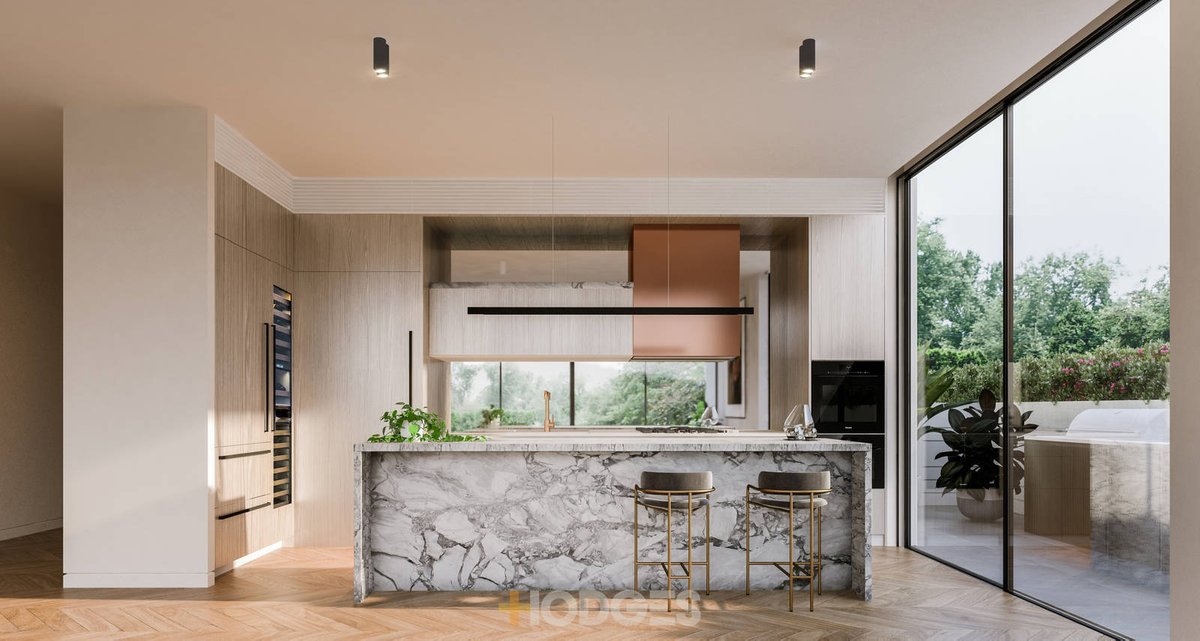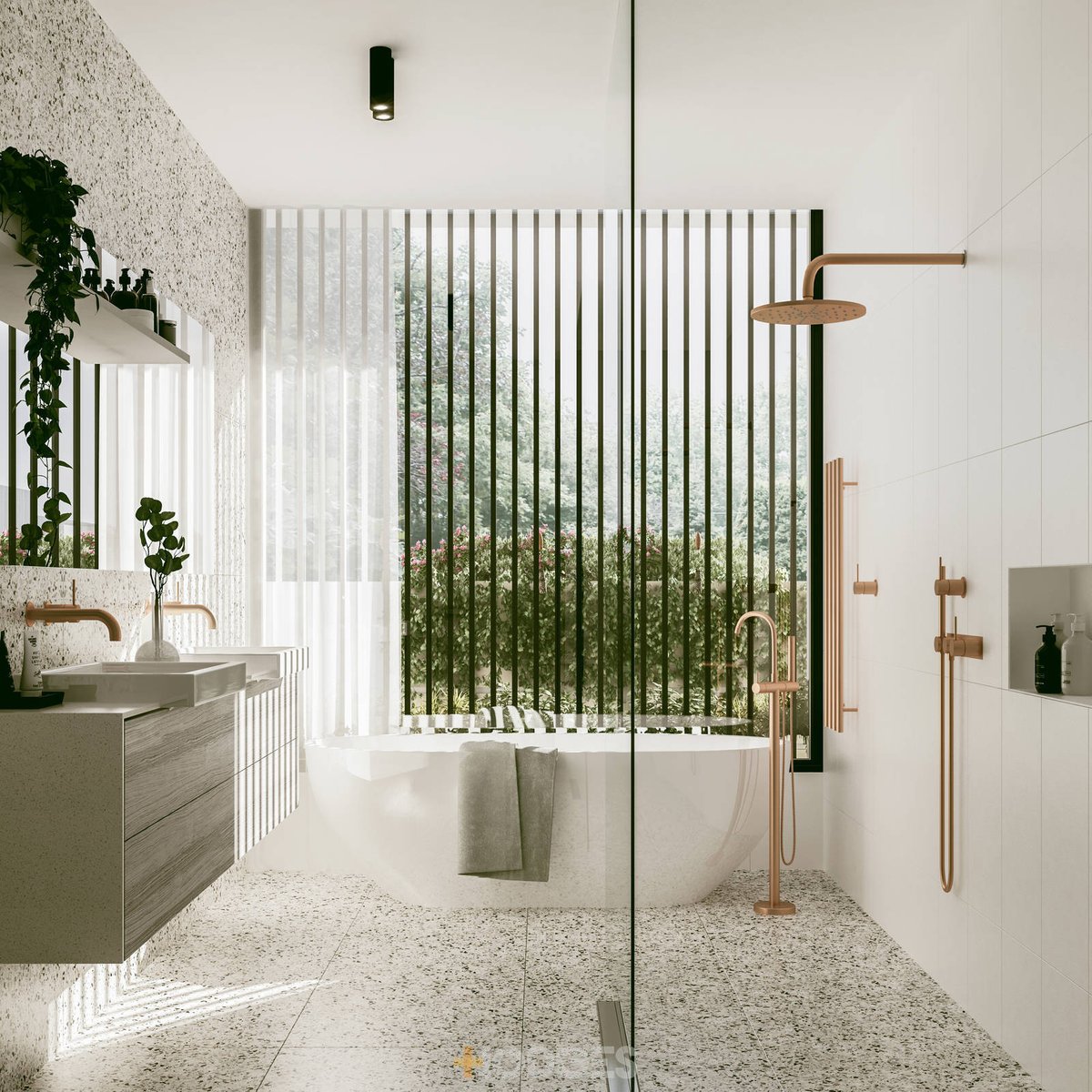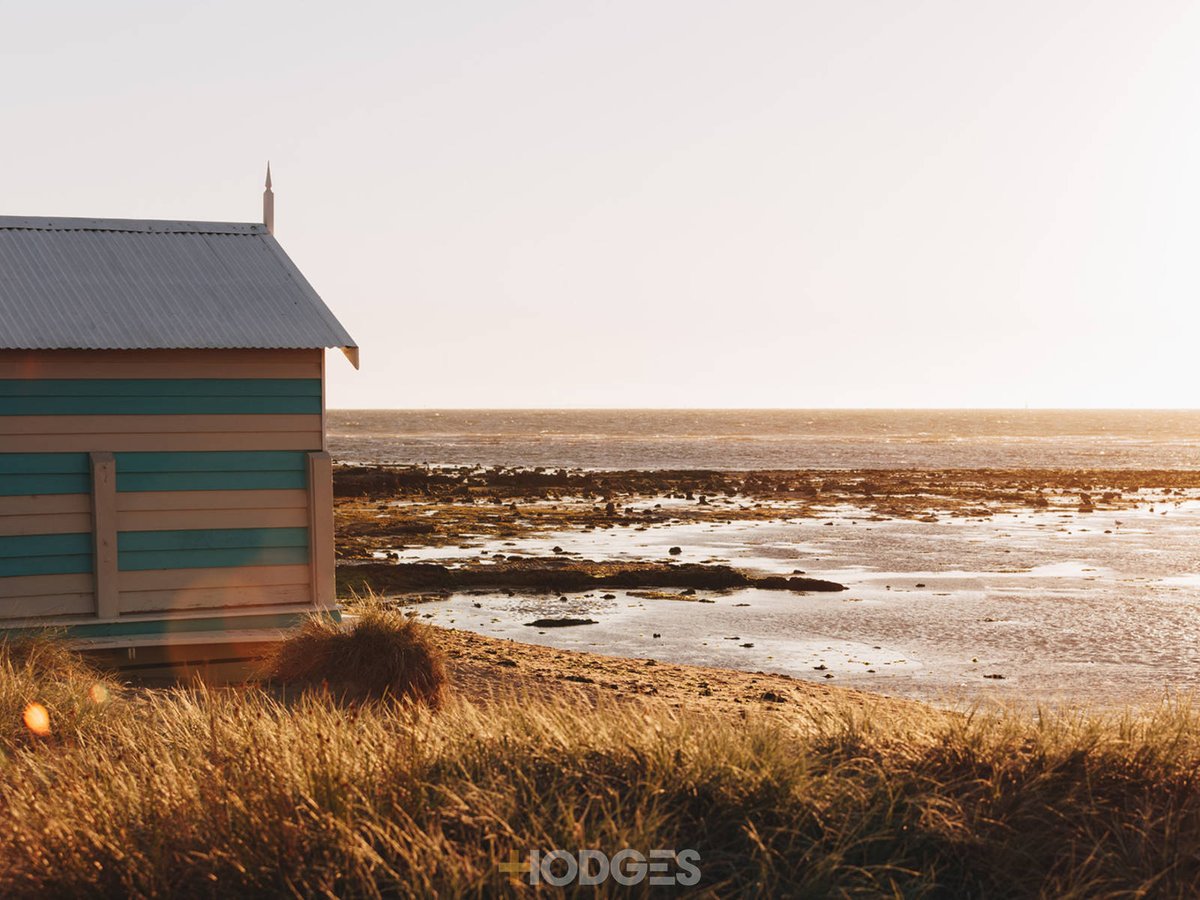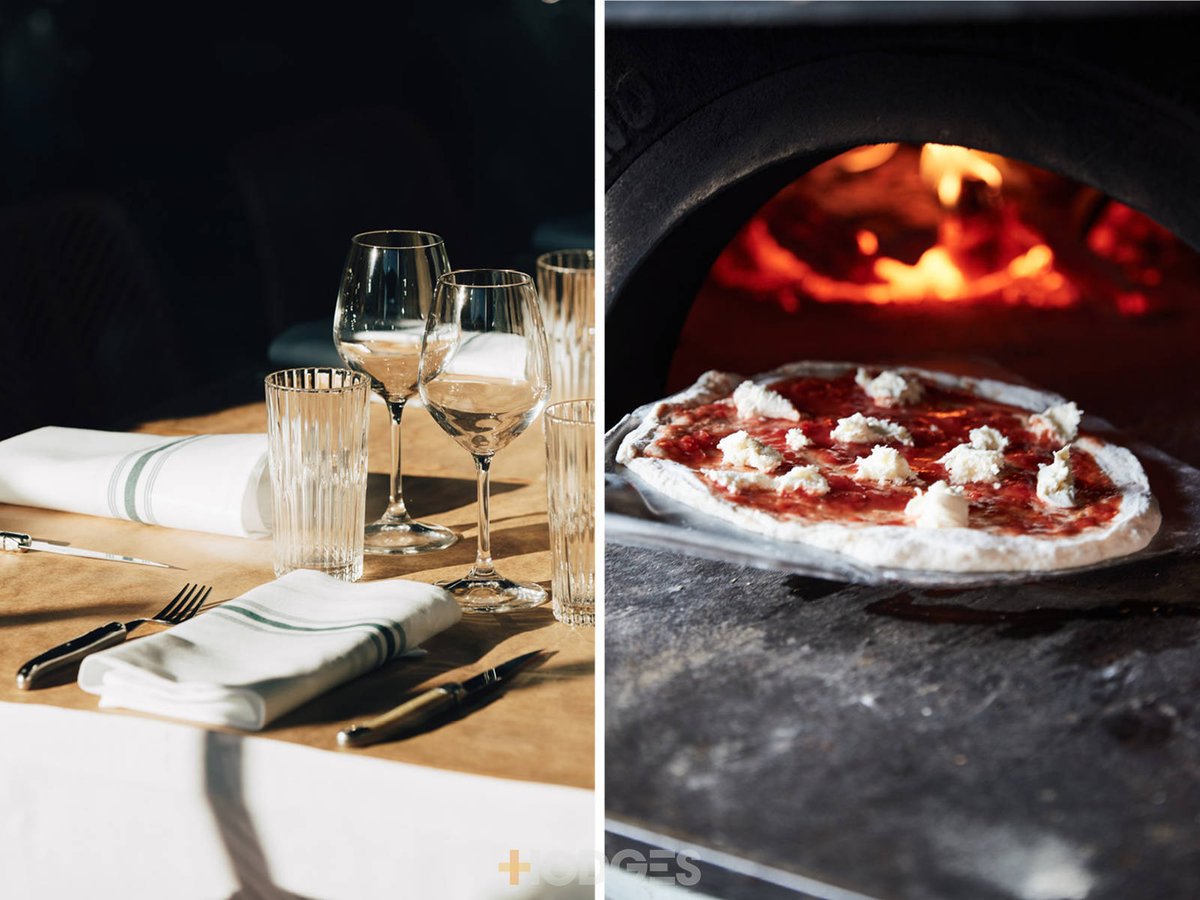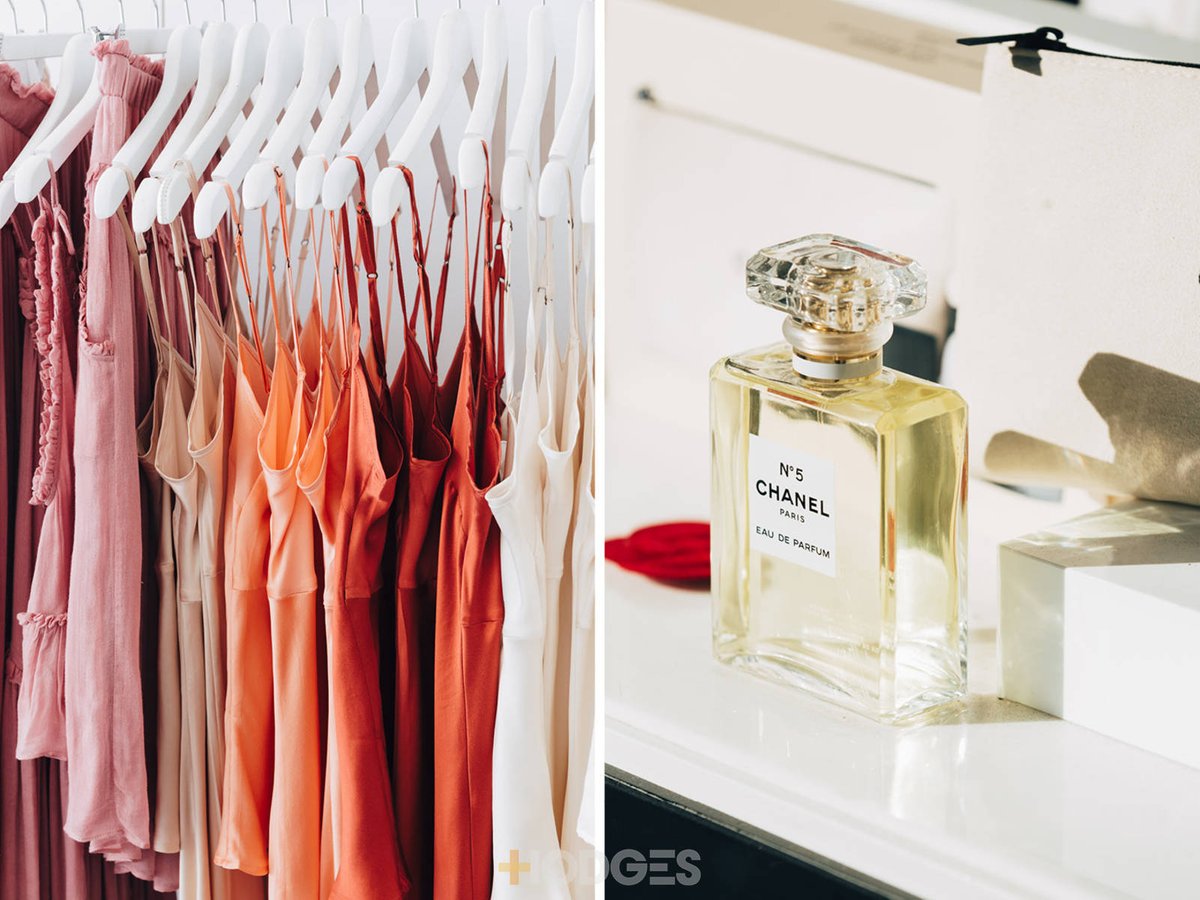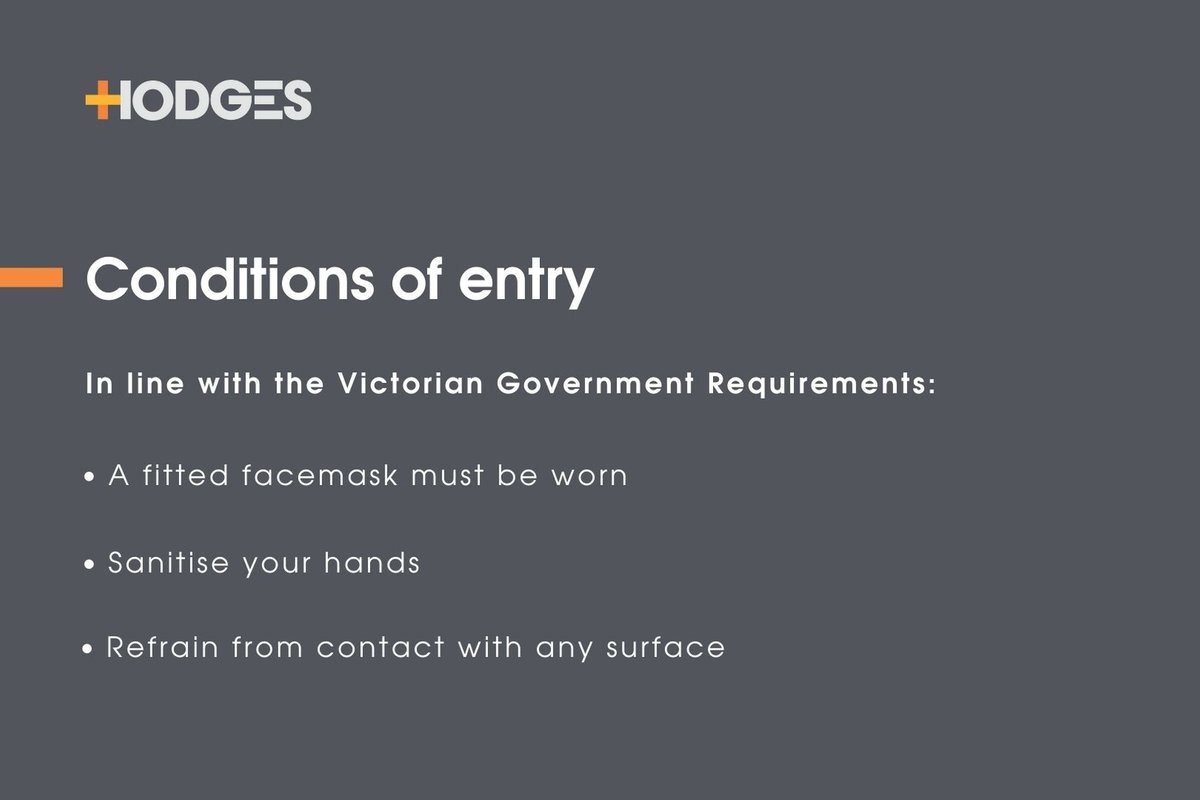 INSPECTIONS BY APPOINTMENT - Contact us to register to attend an inspection
CONTACT US TODAY TO ARRANGE AN INSPECTION

Meticulously designed by Tectvs with landscaping by Lisa Ellis Gardens, Well Street presents Brighton's most luxurious address. Perfectly positioned on one of the suburb's most coveted streets, these residences are mere steps from vibrant Church Street and the magnificent Brighton beach. Well Street's architecture seeks to evoke the familiar intimacy of a home, with a façade that, while patently modern, nestles subtly into the fabric of the neighbourhood. With dual facades, the articulated frontages exhibit deep voids created by recessed, full height glazing, coupled with balconies defined by translucent balustrades. Inside, light is designed into the homes, steeping every room with a warm ambience and sense of comfort.

Cohesive with the elegant façade, Well Street's considered interiors unveil luxury living at its most refined. In homage to the development's coastal milieu, an earthen palette of materials is found at play, featuring high-end stone finishes and warm timber joinery. Imbuing living spaces with an air of grandiosity, 3m high ceilings soar above each room to create an impression of boundlessness. Ample storage is also appointed throughout, exemplifying Well Street's generosity as a home. Every bedroom opens out to a planted terrace via full height glazing, enabling a smooth interflow of in and outdoor living while providing private sanctuaries for residents to admire the surrounding vistas of picturesque Middle Brighton.
---
More about Brighton Real Estate
Brighton is located on Port Phillip Bay 11 kilometres south of Melbourne's CBD. One of Melbourne's most exclusive suburbs, Brighton is home to a number of celebrities and prominent individuals. Brighton's demographic has traditionally consisted of middle-aged and older couples with children, along with older single residents. In more recent times, younger families have started populating the area. As of the 2011 census, Brighton had a population of just over 21,000. The suburb offers a cosmopolitan lifestyle with a selection …
Learn more about Brighton Real Estate
---
Contact Agent
---
Inspection
Thu 29 Jul 12:30 PM to 01:30 PM
29/07/2021 12:30 PM
29/07/2021 01:30 PM
Australia/Melbourne
Inspection for 50 Well Street Brighton
50 Well Street Brighton
Hodges Real Estate
false
DD/MM/YYYY
Sat 31 Jul 10:00 AM to 11:00 AM
31/07/2021 10:00 AM
31/07/2021 11:00 AM
Australia/Melbourne
Inspection for 50 Well Street Brighton
50 Well Street Brighton
Hodges Real Estate
false
DD/MM/YYYY
Mon 2 Aug 12:30 PM to 01:30 PM
02/08/2021 12:30 PM
02/08/2021 01:30 PM
Australia/Melbourne
Inspection for 50 Well Street Brighton
50 Well Street Brighton
Hodges Real Estate
false
DD/MM/YYYY
Tue 3 Aug 12:30 PM to 01:30 PM
03/08/2021 12:30 PM
03/08/2021 01:30 PM
Australia/Melbourne
Inspection for 50 Well Street Brighton
50 Well Street Brighton
Hodges Real Estate
false
DD/MM/YYYY
Wed 4 Aug 12:30 PM to 01:30 PM
04/08/2021 12:30 PM
04/08/2021 01:30 PM
Australia/Melbourne
Inspection for 50 Well Street Brighton
50 Well Street Brighton
Hodges Real Estate
false
DD/MM/YYYY
Thu 5 Aug 12:30 PM to 01:30 PM
05/08/2021 12:30 PM
05/08/2021 01:30 PM
Australia/Melbourne
Inspection for 50 Well Street Brighton
50 Well Street Brighton
Hodges Real Estate
false
DD/MM/YYYY
Mon 9 Aug 12:30 PM to 01:30 PM
09/08/2021 12:30 PM
09/08/2021 01:30 PM
Australia/Melbourne
Inspection for 50 Well Street Brighton
50 Well Street Brighton
Hodges Real Estate
false
DD/MM/YYYY
Tue 10 Aug 12:30 PM to 01:30 PM
10/08/2021 12:30 PM
10/08/2021 01:30 PM
Australia/Melbourne
Inspection for 50 Well Street Brighton
50 Well Street Brighton
Hodges Real Estate
false
DD/MM/YYYY
Wed 11 Aug 12:30 PM to 01:30 PM
11/08/2021 12:30 PM
11/08/2021 01:30 PM
Australia/Melbourne
Inspection for 50 Well Street Brighton
50 Well Street Brighton
Hodges Real Estate
false
DD/MM/YYYY
Thu 12 Aug 12:30 PM to 01:30 PM
12/08/2021 12:30 PM
12/08/2021 01:30 PM
Australia/Melbourne
Inspection for 50 Well Street Brighton
50 Well Street Brighton
Hodges Real Estate
false
DD/MM/YYYY
Mon 16 Aug 12:30 PM to 01:30 PM
16/08/2021 12:30 PM
16/08/2021 01:30 PM
Australia/Melbourne
Inspection for 50 Well Street Brighton
50 Well Street Brighton
Hodges Real Estate
false
DD/MM/YYYY
Tue 17 Aug 12:30 PM to 01:30 PM
17/08/2021 12:30 PM
17/08/2021 01:30 PM
Australia/Melbourne
Inspection for 50 Well Street Brighton
50 Well Street Brighton
Hodges Real Estate
false
DD/MM/YYYY
Wed 18 Aug 12:30 PM to 01:30 PM
18/08/2021 12:30 PM
18/08/2021 01:30 PM
Australia/Melbourne
Inspection for 50 Well Street Brighton
50 Well Street Brighton
Hodges Real Estate
false
DD/MM/YYYY
Thu 19 Aug 12:30 PM to 01:30 PM
19/08/2021 12:30 PM
19/08/2021 01:30 PM
Australia/Melbourne
Inspection for 50 Well Street Brighton
50 Well Street Brighton
Hodges Real Estate
false
DD/MM/YYYY
Mon 23 Aug 12:30 PM to 01:30 PM
23/08/2021 12:30 PM
23/08/2021 01:30 PM
Australia/Melbourne
Inspection for 50 Well Street Brighton
50 Well Street Brighton
Hodges Real Estate
false
DD/MM/YYYY
Tue 24 Aug 12:30 PM to 01:30 PM
24/08/2021 12:30 PM
24/08/2021 01:30 PM
Australia/Melbourne
Inspection for 50 Well Street Brighton
50 Well Street Brighton
Hodges Real Estate
false
DD/MM/YYYY
Wed 25 Aug 12:30 PM to 01:30 PM
25/08/2021 12:30 PM
25/08/2021 01:30 PM
Australia/Melbourne
Inspection for 50 Well Street Brighton
50 Well Street Brighton
Hodges Real Estate
false
DD/MM/YYYY
Thu 26 Aug 12:30 PM to 01:30 PM
26/08/2021 12:30 PM
26/08/2021 01:30 PM
Australia/Melbourne
Inspection for 50 Well Street Brighton
50 Well Street Brighton
Hodges Real Estate
false
DD/MM/YYYY
---
---
Angus Graham
0401 505 259
Email Angus Graham
Campbell Cooney
0418 337 055
Email Campbell Cooney
Hodges Brighton
03 9596 1111
View office
---
Contact Agent
Regarding 50 Well Street Brighton