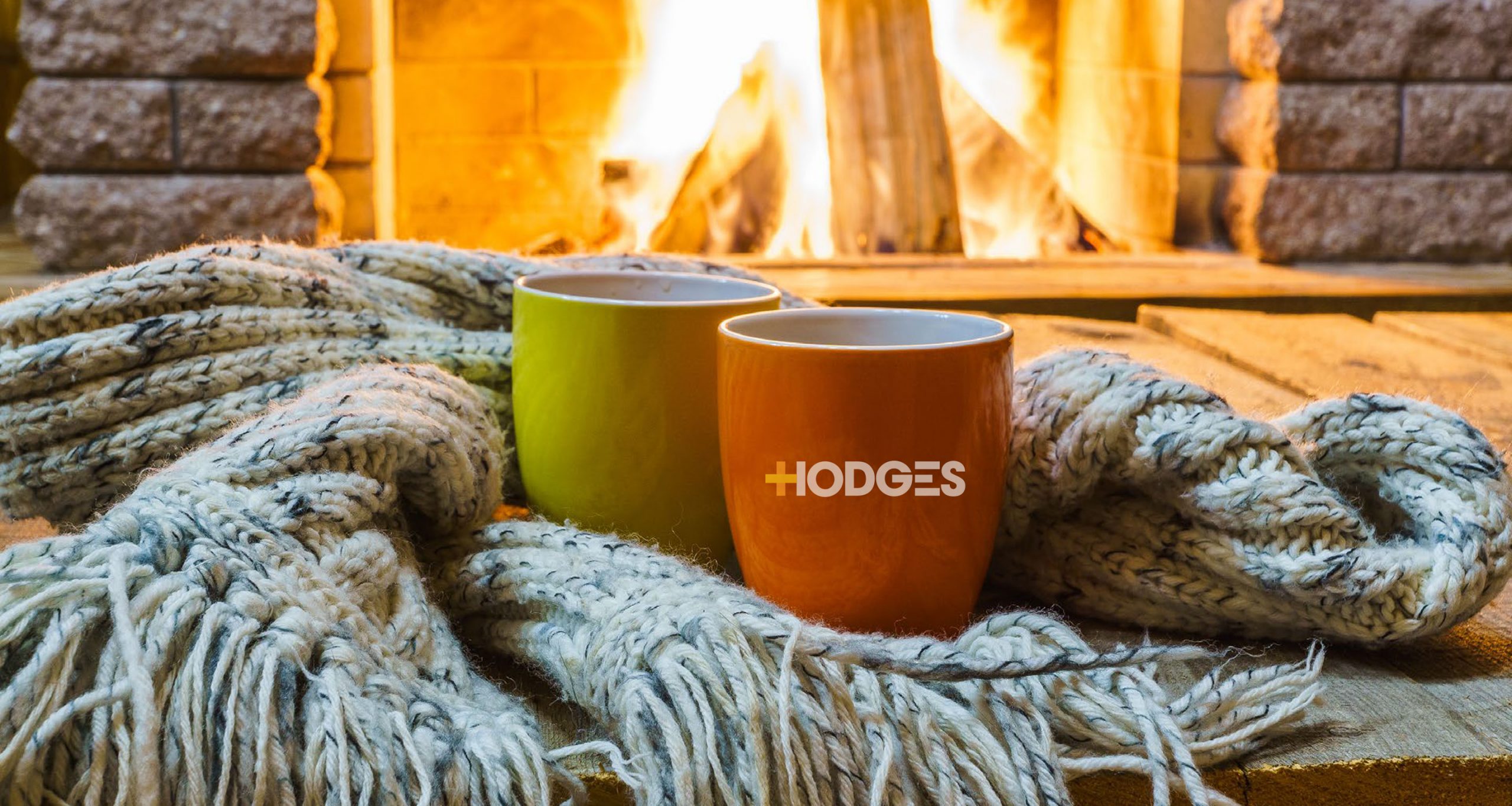 Insights
Mentone/Chelsea News – Autumn 2022
Sales Report
Mark Eddy – Director/Auctioneer
How is the real estate sales market faring?
There are many factors that can influence the real estate market and recently we have been exposed to a full range of both local and international forces. From the RBA increasing the cash rate and our federal election, to the upwards pressure on fuel prices and threat of global war, we have seen it all. On top of that, there has also been considerable real estate media commentary, resulting in an inevitable impact on buyer sentiment. However,
despite a minor adjustment, the market shows a continued resilience.
The Real Estate Institute of Victoria (REIV) has reported their latest market overview, which supports strength and longevity.
There were 4,227 reported auctions in April with 3,088 of these sold representing a clearance rate of 73%. This is the highest auction volume ever reported for the month of April. By comparison, there has been a total of 44,976 reported auctions in Victoria during the past 12 months, with an 81.2% clearance rate.
The REIV went on to say, "the Victorian residential property value is recovering from the seasonal downturn early this year as transaction volumes remain strong. It is expected to stabilise with more listings coming onto the market."
Median home sale prices in Melbourne Metro for the first quarter of 2022 are at $1.12m, with a clearance rate of 78.5%. Properties are spending an average of 37 days on the market (only a -0.3% decline on the previous quarter).
To put that in perspective, the REIV has recorded strong growth in the Melbourne Metro home median value over the past 5 years:
2021 Q1 to 2022 Q1:
+10.4% increase (in the past 12 months)
2020 Q1 to 2022 Q1:
+25.4% increase (in the past 24 months)
2017 Q1 to 2022 Q1:
+41.7% increase (in past 5 years)
The team at Hodges Mentone are here to help and provide guidance with any queries you have regarding the market or your specific real estate needs, please don't hesitate to reach out.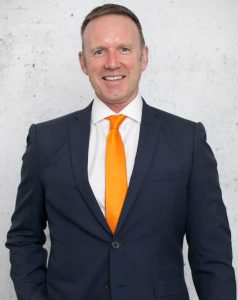 Mark Eddy 
meddy@hodges.com.au
0408 198 308
---
Property Management Report
Emma Harrison – Property Manager
Now that winter is here, it's essential that your rental property is ready for cold and inclement weather. By working through a\ checklist that covers all aspects of maintenance, you and your tenant can rest assured that your property can face the winter months head on.
Clean gutters and downpipes and have the roof checked for leaks.
Ensure all gas and electrical heating appliances are serviced and compliant for those chilly days and nights.
Check the property for any areas that may have deteriorated and have them repaired to avoid pests and possums from entering the property searching for warmth.
Check that external drains and driveway pits are not blocked, in the event of heavy rains or flash flooding.
Trim back dangerous branches over-hanging the house or fences. This was a huge issue in 2021 as there were two damaging storms. In addition, there is currently a shortage in trades people and timber so emergency repairs may be delayed.
Check fences are stable and secure in case of strong winds.
Regularly maintaining your property ensures the safety and comfort of your tenant, in addition to reducing the number of maintenance issues reported. A well-maintained property is also less likely to incur significant damage as a result of storms or freak weather.
We recommend you contact your Property Manager to assist with any of the above checks on your property, prior to wild weather setting in.
Emma Harrison
eharrison@hodges.com.au
0438 702 066
---
Commercial Report
Paul Johnston – Director/Commercial
Interest rate rises and finance have become hot topics once again. Any rate rises will affect the yield expectations of investors on commercial investments going forward. We will also await any changes to lending practices and criteria – in particular loan risk ratings – following the federal election, as policy settings may change. It will be important for investors to keep an eye on many of these issues as we move into a less certain macro environment.
Our local commercial market from Mentone to Chelsea has been very busy with sales, new leases and lease transfers. Sales have been steady locally – investors possibly chasing the safe haven of property – while there is uncertainty around world markets, inflation, crypto currencies and share markets both here and internationally. A recent strong auction sale was a two-storey beachside shop and residence in Edithvale for $900,000. Factories locally also remain in strong demand to both purchase and rent.
There has been some increased movement amongst businesses post-Covid, with pent up demand being released as Victoria re-opens fully. New leases have been healthy with most vacant properties letting fairly quickly and at good rents.
The office market remains a touch slower with businesses reassessing their space requirements as staff continue to work from home. Office rents need to be negotiated and incentives such as rent-free periods considered. A modern upstairs office in Cheltenham has just let at around $200m2.
Retail strip shopping centres in the bayside area still have fairly low vacancy rates generally. Recent shop rentals include a takeaway in Edithvale being let very quickly.
Our commercial management has been busy with a large number of leases needing to be assigned and transferred as businesses return back to normal trading and transact business sales. We expect this to continue for some time as people reassess priorities post covid.
If you need advice on commercial property management, leasing or sales please give us a call, our top local team is here to help.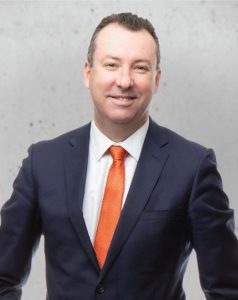 Paul Johnston
pjohnston@hodges.com.au
0419 582 035
---

Employee of the Month
Leanne Stahmer – Senior Property Manager
Leanne made the decision to pursue a career in real estate after meeting many agents through her family's carpet business. She managed to charm her way into her first position and the rest – as they say – is history
Dealing with people and problem solving was something she knew she wanted to do more of and was good at. The art of communication and delivery of unrivalled customer service has long been a very strong passion of Leanne's.
Leanne is energised by the fast-paced and ever-changing real estate industry. She says that, while the past 18 months have been filled with many challenges as a property manager, it has been a time of invaluable learning and growth.
"My desire to keep learning has given me the ability to educate all parties that I deal with on a daily basis," she says. "Providing as much transparency and knowledge as possible to all my clients is so important to me when I'm entrusted to manage a client's most valuable asset."
Having held different positions in various areas of the industry, it is Property Management that Leanne enjoys the most. "I have always enjoyed developing the long-term relationships that exist between property manager, tenant, owner, and even trades" she explains.
A long-time Bayside resident, Leanne loves nothing more than relaxing with her daughters and family pets. "Spending time with my family brings me the most joy. It is important to always stay connected with the younger generation, now more than ever before."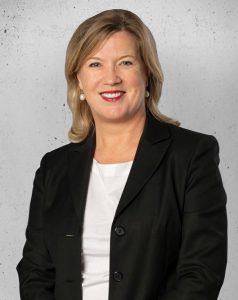 Leanne Stahmer
lstahmer@hodges.com.au
0438 702 887
---
Edithvale Aspendale Sporting Club
Mark Kosch – Property Consultant / Auctioneer
Established in 1921 when two local teams combined to create one powerful force, the Edithvale Aspendale Football Club has recently celebrated a very special day in its rich and illustrious history. A reunion of players from its 1987 premiership teams was held to commemorate one of the Eagles' most talked about and fondly remembered achievements – the remarkable day when the Firsts, Reserves and Under 17s all took home the spoils of their respective grand finals.
But the 35th Anniversary of this momentous occasion isn't the only reason for celebration. Regents Park, home to both the football & netball teams, has received a grant of approximately $8m for a brand-new pavilion – an asset which is destined to become an integral part of the local community.
With teams representing the club in all grades of netball, women's football and men's football with teams from seniors to under 19's, the Edithvale Aspendale Eagles are one of the biggest community clubs in the region.
Hodges are extremely proud to be major sponsors of an incredible local organisation and look forward to many more years of supporting and celebrating the mighty Eagles.